Mark Jawdoszak
Gaslight Games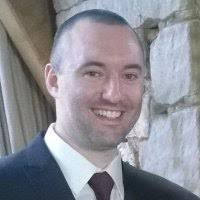 Managing Director and Lead Programmer of indie studio Gaslight Games. With almost a decades industry experience, working in AAA through to indie, on titles including Guitar Hero: Live, Worms WMD, Unbox and Master of the Seven Teas. Industry Ambassador for the charity Everyone Can.
Mark Jawdoszak is speaking at the following session/s
Everyone Can: Techniques and Tricks for Building More Inclusive Games
Thursday 12th July:
16.00 - 16.45
:
Room 5
As developers, we want to engage with the largest audience as possible. But how often are the challenges, current approaches and solutions to inclusive play considered? This talk will begin by discussing methods that are currently employed that allow players of varying abilities to enjoy games that are currently in the wild, including what hardware, software and any modifications are needed to simplify input and maximize enjoyment. We will then offer tips and tricks when considering inclusive play, providing attendees with several techniques they can implement in their own titles.
Takeaway
What modifications are being employed, right now, to support inclusive play.
What games have great inclusive techniques, and how we can learn from them.
What are the simplest concepts that our games can look to implement, to maximize inclusive play.
What impact does inclusive play options have on those players it more directly affects.