Lottie Bevan
Weather Factory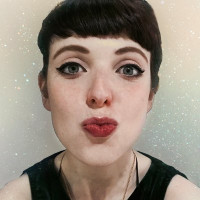 Lottie's a producer by trade and now co-founder at the experimental indie narrative studio, Weather Factory. She started out working on client-led titles before joining Failbetter Games, producing Fallen London, Zubmariner and Sunless Skies. She now produces, markets, bizzes and arts for Cultist Simulator, and is a BAFTA Crew member, a STEM Ambassador and a WISE Awards finalist for women in STEM.
Lottie Bevan is speaking at the following session/s
Development as Marketing: An Open Production Case Study
Tuesday 10th July:
17.00 - 17.45
:
Room 5
Open production is the process of making games transparently and honestly, fostering community as you go. This turns the development you're doing anyway into marketing, engendering trust in you and your team, creating an engaged community ahead of launch, and providing you with violently useful steers, feedback and a growing audience along the way. Taking you through two case studies - Sunless Sea, where the team had limited open production experience, and Cultist Simulator, where the team had prior form delivering games this way - this talk will cover what open production offers, its potential pitfalls, how it fosters an audience for your studio and products, and Kickstarter and funding opportunities.
Takeaway:
What open production is
How to use ongoing development to build a community for your game and your studio (Kickstarter, public roadmaps, Early Access, sprint updates)
The additional benefits of developing transparently (trust, support, word of mouth)
Specific insight into the process of open production on Sunless Sea and Cultist Simulator (the process, the things that worked, and the things that didn't