Lana Zgombic
Bossa Studios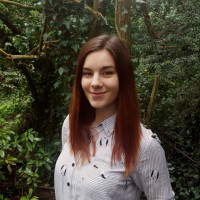 Lana Zgombic is an Associate Producer at Bossa Studios currently working on Worlds Adrift, the first Community-Crafted MMO. With a growing portfolio of games on all major consoles such as Warhammer Quest, the sequel to the critically acclaimed music puzzle game Chime, and 22cans' The Trail, Lana ensures these projects have been perfected for the players.
Hoping to share her passion for production and working with people, Lana is always happy to speak to anyone wishing to learn more.
Additionally, for the past 3 years, Lana has been a site organiser for the Global Game Jam, helping to bring her Guildford game developer community together.
Lana Zgombic is speaking at the following session/s
Herding Kittens at Bossa: Production Practices for Indie Teams
Thursday 12th July:
14.00 - 14.45
:
Room 1
If there is one thing that Bossa Studios is known for, it's taking risks. The likes of Surgeon Simulator, I am Bread, and now the very first Community-Created MMO, Worlds Adrift, are just a few of the creative and unique projects that came out of Bossa and enticed the gaming industry.
But have you ever wondered about the people behind those games? How have these creatives been found and moulded into the developers they are today? Has it always been this way? What's next to come?
This talk will cover the unique approach to picking out the right people for the company as well as the flexible approach to production. Expect to leave the talk with a better understanding of the creatives behind Bossa, the attributes we look in people, how they are brought together with projects and the ways we keep them focused and passionate. Perhaps you will see yourself in this talk or you will wish to adapt the same process with your own teams. Perhaps even come up with something brand new! Either way, it's all about finding the best and brightest people, and finding the right ways to allow them to be as creative as possible.

Takeaway:
Learn and understand the Bossa company values
Find out what's the Bossa production process like
How to bring teams together