Jon Jordan
Accidental Gizmo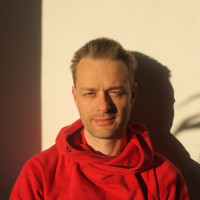 Journalist, data fiend and co-founder at Steel Media, Jon Jordan has been writing about key trends in the $100 billion computer games business for publications including Gamasutra, Seeking Alpha and Pocket Gamer for over 15 years. He's currently the editor of b2b site Blockchaingaming.biz.
Jon Jordan is speaking at the following session/s
The Messy Collision of Blockchain and Gaming
Wednesday 11th July:
12.00 - 12.45
:
Room 1
Blockchain technology has the potential to disrupt all areas of human activity and gaming is in the vanguard of that assault. Forget Bitcoin and CryptoKitties, the ability for players to own their in-game assets, sell them on, or use them in other games - Overwatch characters in Super Mario Kart? - will radically impact the sector, providing opportunities for the current leaders to grow their businesses or go the way of one-time leaders such as Midway, THQ and Acclaim.
Takeaway:
What is blockchain?
Why is blockchain important for gaming?
What should you be doing to make the most of this opportunity?