John Griffiths
Evidential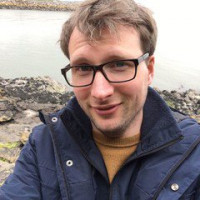 John Griffiths is an experienced Environment Artist with over seven years combined experience in both the games and animated film industries. As a proactive member of the game development community, John demonstrates new workflows and techniques in his regular creative streams to others wanting to further their learning in the field. He has also given a variety of talks at Colleges, Universities and conferences to inform and inspire others to take up a career in game development.
John Griffiths is speaking at the following session/s
Seeing the Wood from the Trees: Making Awesome Foliage for Games
Wednesday 11th July:
12.00 - 12.45
:
Room 5
More and more we are seeing really great foliage in games. Not only does it look good, but it runs efficiently in the engine as well. In this presentation we'll be identifying and analysing foliage in current generation games and then diving into practical advice and implementation, working within technology and time constraints, and finally what we can do to push the quality to be as good as it can be.
Takeaway
Analysing foliage in the game world
Identifying workflow techniques
Working within technology constraints