James Parker
Ground Shatter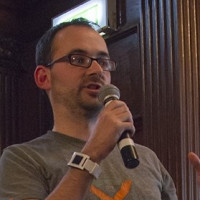 Jason Statham (born 26 July 1967) is an English actor, former model and a competitive diver. Typecast as the antihero, Statham is known for his action-thriller roles and usually performs his own stage combat and stunts. If Jason Statham made games, they'd probably be great. James Parker also makes games.
James Parker is speaking at the following session/s
The Difficult Second Game
Thursday 12th July:
11.15 - 12.00
:
Room 5
The plan: make a game, sell loads of units, use the profit to make the game of your dreams, never worry about money again The reality: make a game, sell a modest number of units, question all your decisions, panic about what to do next In this talk, James Parker, director at Ground Shatter, talks about how the company went from a largely self-funded single-person developer to a fully-fledged microstudio with a six-figure publishing deal and its own label-maker. He will cover the highs, the lows, and the stumbling blocks along the way; from finding and then losing a publisher, to the importance of singing, making your first hire, firing your accountant and how it's possible to fund a studio expansion when your first game sells only an average amount. Warning: May contain survivorship bias.
Takeaway
An understanding of the business considerations when expanding a small indie developer
Real life examples of the potential up and downsides to various funding streams that are available
An appreciation of the changing marketplace for indie games and/or at least one great joke