Ian Shaw
Games Technology Consulting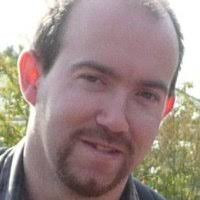 Ian Shaw is Director of Games Technology Consulting. He has steered the path of AI in games from wizard chess in Harry Potter (as CTO at Electronic Arts) to evil minions in Dungeon Keeper (as Head of R&D at Bullfrog) to baby tigers in Kinect (as Publishing Development Manager at Microsoft), and has seen both commercial and academic sides (at Cognitive Science Society Committee/Cambridge University, Visiting Research Fellow at Goldsmiths, University of London).
Ian Shaw is speaking at the following session/s
Artificial Stupidity to Killer Robots: The Evolution of AI
Wednesday 11th July:
14.00 - 14.45
:
Room 2
AI is the next big thing. It's already better than you at chess, so we made it more playable with artificial stupidity. It's already creating killer robots, but for some games, that's OK too. And best of all, AI can recognise cat pictures, so when it drives a real car, it probably won't run over your pet. Games have always lead the way in AI, so how did we do it and where will it go next ? This is the story of when AI is useful, when it's magic, when it's an illusion, and even when it's a mistake!
Takeaway
What AI does in games
Why that looks like magic
How games will drive the future of AI