Ian Hamilton
Accessibility Consultant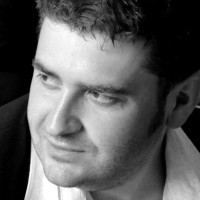 Ian has a 10 year background in game accessibility, initially across a wide range of products at the BBC, including making games accessible for preschool children with profound motor and cognitive impairment. He now works independently throughout the wider industry, collaborating with developers, publishers, manufacturers, academia and industry bodies. Pursuing avenues to raise the profile and understanding of accessibility across the industry, such as consulting directly on individual games and features, speaking, teaching, training, organising awareness raising events, leading work on internal and industry best practices, and advising on strategy and and government funding processes.
Ian Hamilton is speaking at the following session/s
Demystifying CVAA - How the Law Affects You and Your Games
Wednesday 10th July:
14.00 - 14.45
:
Room 5
CVAA is accessibility legislation that affects games sold in the USA, including through digital storefronts like Steam. CVAA requires communication functionality (which it defines as text/voice/video chat) any any related UI to be made as accessible as reasonably possible to people with disabilities, with the FCC granted authority to issue significant fines for non-compliance.
After being signed in back in 2010, the games industry was granted a number of compliance extensions to allow time for R&D and implementation. The final extension expired on Dec 31st 2018.
Even though we're now past the compliance deadline there is still a huge amount of uncertainty and misunderstanding around what CVAA itself does and doesn't mean and cover, what compliance looks like, how complaints work, and so on. This this talk aims to give you the answers you need. Compliance deadline for CVAA communications accessibility legislation was Jan 1. Find out what that means for you.
What is CVAA?
To whom and under which circumstances it applies
What compliance looks like, covering the criteria themselves (with example solutions), and the required process and reporting
How the consumer complaints process works
Answers to a collection of queries and concerns raised by developers over the previous several years