Ian Hamilton
Consultant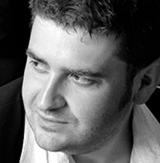 Ian has a 10 year background in game accessibility, initially across a wide range of products at the BBC, including making games accessible for preschool children with profound motor and cognitive impairment. He now works independently throughout the wider industry, collaborating with developers, publishers, manufacturers, academia and industry bodies. Pursuing avenues to raise the profile and understanding of accessibility across the industry, such as consulting directly on individual games and features, speaking, teaching, training, organising awareness raising events, leading work on internal and industry best practices, and advising on strategy and and government funding processes.
Ian Hamilton is speaking at the following session/s
Making Accessibility for Everyone
Thursday 12th July:
11.15 - 12.00
:
Room 7
Inclusion of gamers with disabilities is easiest to achieve when it is tackled from the start of development. But to be able to do that you need to know where to start and how to think about tackling these issues. Whether you're just starting out on your accessibility journey or an experienced practitioner wanting to share experiences, come and join this discussion about how to plan for and implement accessibility.