Haden Blackman
Hangar 13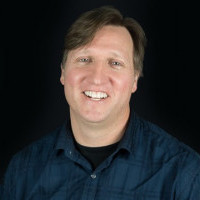 Haden Blackman brings nearly twenty years of creative and production experience to 2K. As the founder of Hangar 13, he led the development of Mafia III, and now continues to focus on AAA game development and growing the studio's global team across Novato, CA, Brighton, UK and the Czech Republic. Blackman began his career as a writer at LucasArts Entertainment, and later became the franchise director and senior executive producer for the Star Wars video game franchise. During his time at LucasArts, he became an instrumental figure in shaping and launching many of the company's most beloved Star Wars titles, including Knights of the Old Republic and The Force Unleashed. He then went on to co-found Fearless Studios, an independent developer, which was acquired by Kabam in 2012. An accomplished writer, Blackman has won multiple awards for his writing, including the Writer's Guild of America's Videogame Writing Award for The Force Unleashed, and a GLAAD Media Award for his work on DC Comics' Batwoman, a New York Times best-selling comic book series.
Haden Blackman is speaking at the following session/s
Keynote: The Road to Mafia III: Multi-studio Development for AAA Games - A Fireside Chat
Tuesday 10th July:
17.45 - 18.30
:
Room 2
Mafia III's development story included the founding of a new studio, the creation of a timely narrative packed with difficult subject matter and the rebuilding of a proprietary engine and toolset for a new generation of console platforms. It would be fair to say that it wasn't simple and certainly it wasn't all plain-sailing, but the resulting game won many plaudits for its narrative and laid the foundation for Hangar 13's next phase of growth. As the studio prepares for another expansion with a brand new team – Hangar 13 Brighton – Global Studio Head Haden Blackman and Vice President of Development Andy Wilson reflect on 20 years (and counting) of building a AAA console team from the ground up. For this fireside chat, GamesIndustry.biz's Chris Dring will interview Haden and Andy about their experiences building teams and games at studios such as LucasArts and Hangar 13 – including a look back on Mafia III and key learnings that will impact the team's future projects. The pair will touch on a variety of subjects universal to all forms of games development, from the smallest indie to the largest AAA teams. Topics covered will include studio culture, working across multiple sites, building proprietary tech and the challenges of working with sensitive subject matter.