Gary Burchell
Fireblade Software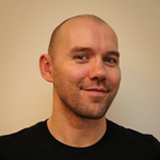 15+ years of Industry Experience, from QA to Executive Producer. Just over 2 years ago Gary founded Fireblade Software, a self-publishing Indie Developer that has just released Abandon Ship into Early Access.
Gary Burchell is speaking at the following session/s
The Never-Ending Fight: Getting Noticed as an Indie
Thursday 12th July:
12.15 - 13.00
:
Room 5
While developing Abandon Ship, Team Lead Gary Burchell kept track of all marketing-related data, from trailer views to individual social media posts. All of this was focused on one drive: building up as many Steam Wishlists as possible. Join him as he goes through the data, breaking down strategies that helped get Abandon Ship covered by major outlets dozens of times, attaining a newsletter with thousands of subscribers, gaining a million plus views on YouTube and over a hundred thousand wishlists – all with no prior marketing experience. Learn from the successes and mistakes that allowed a remote working micro-studio, self-publishing its first title in Early Access to hit 4th in the Global Top Sellers charts on Steam – yet also why it may not be a challenge you wish to take on alone.