Garret Keogh
One Great Day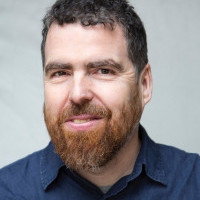 Garret Keogh has been a leading figure in the digital, social and agency business for over 25 years. He has worked at a senior level at MTV and Zodiak Media managing digital teams and delivering strategic projects. He also worked for EMAP/Bauer, AOL, CompuServe and was a freelance journalist published in Wired, The Guardian and more. He was Managing Director and Founder of Social Agency Telegraph Hill, an award-winning creative company based in Shoreditch. The agency worked for the BBC on a range of projects and launched some of its biggest shows including The Voice, Atlantis and The White Queen. For NBC Universal, they delivered a social strategy for the E! channel as well as live events and daily content. They also worked for Channel 4, Sky, 5 and BBC Radio 1. Alongside its TV clients, the agency also worked in the brand space for companies including Red Bull, Nike, TGI Fridays, Hewlett Packard and more. Garret now runs his own consultancy, One Great Day, advising brands on how to grow their audiences.
Garret Keogh is speaking at the following session/s
Social Marketing Revolution: How Data and Social Can Help You Win!
Tuesday 10th July:
14.00 - 14.45
:
Room 6
How do you build an audience around your game even before it's released? How do you turn loyal fans into brand advocates who celebrate and promote your game for you? We look at case studies from the world of TV and big brands and explore how a revolution in social media data and advertising can be harnessed to take on the big publishers and win.
Takeaway:
How to build an audience
The role of social advertising
Using data to drive creative
Turning customers into brand advocates