Douglas Pennant
Creative Assembly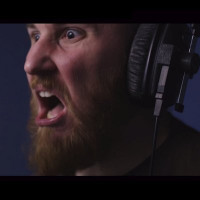 Douglas Pennant has been in the industry for almost ten years, having started his career as a Game Tester at Microsoft before moving to Creative Assembly to work on Total War: ROME II. Since then he's worked on Alien: Isolation and Halo Wars 2 and is now an Associate Development Manager working on the studio's brand-new unannounced IP. Douglas is passionate about the wider industry's work with charities and education, supporting Special Effect through studio fundraising and being a regular speaker about the career opportunities in the industry at Universities across the county. Douglas has deuteranopia, a form of red-green colour-blindness, and is determined to help make more games colour-blind-friendly.
Douglas Pennant is speaking at the following session/s
Solving an Invisible Problem: Designing for Colour-Blindness
Wednesday 11th July:
17.00 - 17.45
:
Room 5
Drawing from his own experiences as a colour-blind gamer and developer, Douglas goes into detail about how the colour blind see the world, and how this can make some video games very difficult to play. He also addresses the issue of why developing for colour blindness is so difficult, with anecdotal examples from the development of Alien: Isolation and Halo Wars 2, and why some colour-blind solutions can still fail to make the game more playable. The aim of this talk is to deepen delegates understanding of exactly what colour blindness does to a gamer's experience and expose them to some practices and solutions that can help make their games more accessible to the colour blind.