Darryn Robson
Ubisoft Reflections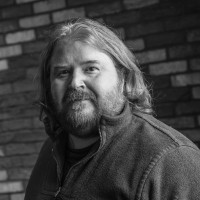 Darryn is a Senior Lead Programmer at Ubisoft Reflections, and he has 21 years of industry experience. He got his first job in the games industry straight out of the University of Durham, after completing a BSc in Computer Science. Throughout his career he has managed to combine his love of vehicles and motorsport with his job. He has worked on numerous titles including Test Drive: Le Mans, F1 World Grand Prix 2000, Street Racing Syndicate, Fast and The Furious: Tokyo Drift, Ford vs Chevy, Ferrari Challenge Trofeo Pirelli, Supercar Challenge, NASCAR The Game, The Crew and Ghost Recon: Wildlands. In his current role he oversees a team of programmers working on gameplay, ai, online and simulation of vehicles.
Darryn Robson is speaking at the following session/s
Vehicle AI Through the Ages
Tuesday 10th July:
11.00 - 11.45
:
Room 5
This session will start by outlining the greater complexity of Vehicle AI over Character AI, especially when writing one that controls a simulated vehicle instead of an emulated vehicle, and cover the reasons why you would want to do this in games. I will move on to explain the problems that were faced over time, and the solutions used to overcome them. Finally I'll give an insight into where the Vehicle Specialist Team at Ubisoft Reflections will be taking this topic in the near future.