Chet Faliszek
Bossa Studios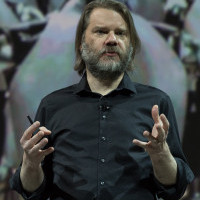 Chet Faliszek is currently the creative director at Bossa Studios working on an unannounced title. Previously he worked 12 years at Valve where he was co-project lead on the Left 4 Dead series and a writer on numerous franchises including the Half-life, Portal, and Team Fortress.
Chet Faliszek is speaking at the following session/s
Keynote: The Future of AI in Games Creation
Thursday 12th July:
9.45 - 10.30
:
Room 2
Creative Director of BAFTA-winning Bossa Studios, Chet Faliszek will expand on the impact of AI not just on the narrative of games but also deep in their core designs. Former writer of iconic games at Valve, Chet will share a perspective on how Bossa is creating the games of tomorrow with the help of AI.