Aris Tsevrenis
Terahard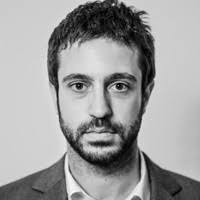 Started off a games software engineer and worked in different companies before I founded the games studio Terahard Ltd in November 2012. Since then Aris has been the head of the studio which has steadily increased to 15 members and successfully completed over 70 projects in different platforms, including VR and AR, specialising in Unity. Last year, Aris won along with his team, their first Lumiere Award for a VR experience for best interactive.
Aris Tsevrenis is speaking at the following session/s
Case Study - Claws of Furry, a Global Release on Consoles and Steam
Thursday 12th July:
15.00 - 15.45
:
Room 4
I will be talking about how a studio with the majority of staff working remotely managed to successfully release a game globally in consoles and Steam, including Nintendo Switch. I will go in detail about the problems we encountered both during development and pre-release production. Decisions about changing or removing features of our game because of these problems, the impact on the software architecture and post-release steps. Interesting information about what is needed to release in Asia, localisation and the required specifics of age ratings. Finally, I'll talk about what new developers need to ensure they take care before they try it.