Andrew Quinn
Rocksteady Studios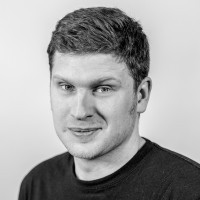 Andrew Quinn is an Advanced Audio Designer at Rocksteady Studios who has worked on Batman: Arkham VR, Batman: Arkham Knight and Batman: Arkham Origins.
Andrew Quinn is speaking at the following session/s
Using Audio to Support the Story and Maintain Immersion in Batman: Arkham VR
Thursday 12th July:
12.15 - 13.00
:
Room 6
Batman: Arkham VR is a story driven VR experience where the player becomes the BATMAN. This talk is NOT about HRTF, inter-aural delay or sound propagation. This talk is about telling the story with audio in a VR experience, using it to maintain player immersion and how sound is used to support VR gameplay.