Alex Amsel
Fig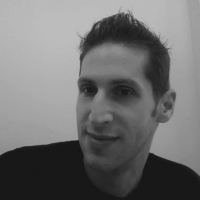 Alex has been involved in cryptocurrency since late 2012 as a consultant, investor, and advisor. In that time he has worked with institutions, high level politicians, startups and other investors. As an award winning game industry veteran of over 15 years, Alex's current focus is on how blockchains can be used by the game industry, including fundraising, virtual items, and decentralised publishing.
Alex Amsel is speaking at the following session/s
Blockchains in Gaming: Today and Tomorrow
Tuesday 10th July:
12.00 - 12.45
Room 4
Fig helped make equity-based crowdfunding successful and turned traditional games publishing on its head. Now they are helping developers understand the value of blockchains in gaming. Join Alex Amsel, Head of Blockchain Development at Fig, for this informative session, which will begin with a primer on blockchain technology and its first use case, Bitcoin. Alex will then introduce the potential uses of blockchains to game developers whilst providing a balanced view of the nascent blockchain sector. He'll wrap the session by taking a look ahead and offering some opinions on the future of decentralised technology and its use in the games industry. Anyone curious about blockchain and cryptocurrency for their next game project will want attend this session.