Adam Green
Happiest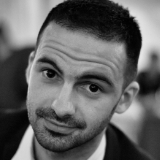 Adam is formerly an independent and contract games developer; having produced over over 20 independent games with total downloads exceeding 2 million, as well as having previously worked on projects for clients including Sumo Digital, Sony Europe, Mudvark, John Lewis and more. He's currently CTO / Co-Founder at Social Media company "Happiest" a 2 year old publisher that in the 18 months since it's inception has amassed an organic social following of over 3.5 million.
Adam Green is speaking at the following session/s
Building An Audience For Your Game On Social
Thursday 12th July:
15.00 - 15.45
:
Room 3
A detailed look at how to grow an audience for your game on Social Media, from the team at Happiest; who in 18 months have organically amassed a following of over 3.5 million followers.
This session will deep-dive into how and why you should go about building an organic audience on social channels, the best 3rd party tools to make use of, how to produce and package your content for maximum impact on social, and ultimately how you can maximise the return on the time you spend marketing on social channels.
We'll take a look at some examples of content that have worked well for us at Happiest, as well as those performing best in the gaming space to discover why and how they are achieving the results they are.
Takeaway
Clear guidance on how to maximize your time investment growing an audience on social channels.
Best practice in terms of producing and packaging your content for social.
A list of the best (primarilly free) 3rd party tools to maximize your efficiency.