Adam Boyne
BetaJester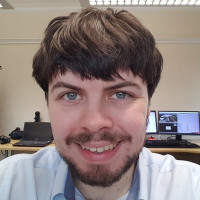 Adam is a gaming and technology enthusiast, with a keen interest in helping others make the most of the opportunities available to them. Since graduating from the University of Hull and becoming the Microsoft UK Student Partner of the Year in 2015 for his work talking to students across the country, Adam co-founded BetaJester, a digital experiences outfit originally based in Hull, but now based in the Leeds City Region. Since starting the company, Adam has continued to talk to students about being a part of the game industry and how to create and run a start up, for which he was recognised as a Duke of York Young Entrepreneur 2016 alongside his co-founders. As he continued to make a name for himself and BetaJester in the Leeds City Region, he led BetaJester as part of the first wave of the UK Games Talent Tranzfuser programme, building on the guidance and mentorship he had received from notable figures in the Leeds and Yorkshire games industry. Adam and BetaJester were also selected as part of the GamesLab Leeds programme to help them develop a new prototypes. His energy and enthusiasm were rewarded when Creative England chose BetaJester, along with only 3 other Leeds City Region based games companies, to represent the area at its creative best at the Games Developer's Conference in San Francisco. Since then, he has been named a member of the BAFTA Games Crew, and continues to look for opportunities to support up and coming talent in the area. More recently, he has spoke at the Creative England BEMORELEEDS event, and has been part of panels at both EGX and GamesForum London.
Adam Boyne is speaking at the following session/s
Starting a Start-Up: Learn from Us!
Thursday 12th July:
14.00 - 14.45
:
Room 2
As our company was formed by three programmers with no business background and without any business courses/modules, almost everything we've learned has been from making mistakes on the job or by looking back on how we could have done things better. While that suggests we've made a lot of mistakes, we are still going which means we must be doing something right. In this talk will I will highlight all the things I wish I'd known at the start that we should've done differently. There will be special focus on the aspects that I think would have significantly improved our business prospects. This includes areas that weren't really highlighted to me by the mentors and advisors I talked to when I started (and the areas that were which I didn't really act on). People will leave the talk with a better understanding of what it takes to run a business and all the things they should be considering, even before starting, to get the most success from their company.