Steve Brown
Sonorous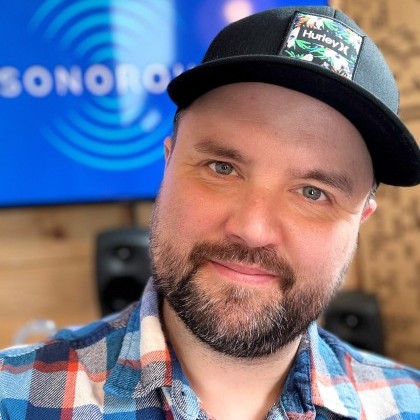 Sonorous founder Steve Brown has worked in the digital entertainment industry since 2004. Primarily in Video Games but also Theatre and The Toy Industry. Over his career he has worked for companies such as Microsoft Game Studios, Kuju Entertainment, Fisher-Price, Disney, BBC, Ubisoft, Universal Studios and more. Working in all Genres spanning Action Adventure, FPS, Sports, Party & Horror. His work can be heard in video game franchises such as Fable, Far Cry, Guitar Hero & Until Dawn. Steve is also a regular public speaker on Game Audio at BAFTA, MIGS and Develop Game Conferences.
Steve Brown is speaking at the following session/s
A Daily Practice - Safeguarding Your Audio Team's Mental Health & Wellbeing
Creating best of breed game audio can provide many moments of fun, joy and job satisfaction. But it can also be challenging, tough and failure-prone. Worse, we all too often hear stories of crunch, poor management, stress and even burnout where companies have lost sight of what makes all those profit-generating pixels and wave forms sing – namely the talented human beings behind them. We need to look after those creative souls, and respect and motivate them to continue authoring awesome game audio experiences. Doing so whilst balancing project parameters and deadlines is will not always easy but it's the right and wise path. This talk will offer tools and advice for working to maintain and improve your team's mental wellbeing – you may not always succeed but the key is to try – and to make it a daily 'practice'.
Session Takeaway
Discover how prioritising your teams mental wellbeing will benefit your project and ultimately your company's future.
Explore practical techniques and methodologies for helping your team manage stress.
Find out how you can help others plan to succeed and be fulfilled in their work.
Learn how to create a healthy creative environment which promotes openness and positive critique and what it means practically and in daily practice to respect, motivate and encourage your colleagues.
Session speakers