Mike Diver
GAMINGbible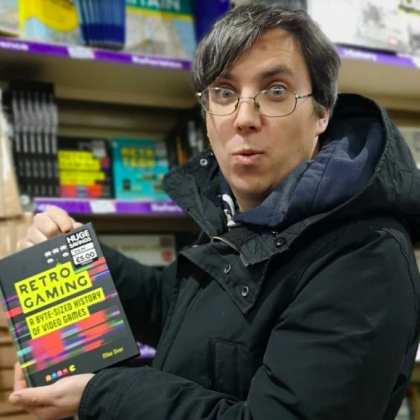 Mike is Head of Content at GAMINGbible, one of the largest gaming publishers on social media and part of LADbible Group. He previously worked for VICE where he co-founded Waypoint, has freelanced for a wealth of games outlets, and is the author of three books on video games.
Mike Diver is speaking at the following session/s
How To Give Your Game Maximum Exposure On Social Media
It's no longer enough to simply send a few codes to journalists to have your new game seen by the public. Okay, arguably it never was. But now, more than ever before, making the most of all platforms available to you is essential for any game's marketing - and when it comes to social media, and liaising with media outlets, channels and influencers who work across its nebulous landscape, knowing exactly what's needed to help someone else make your game shine is a must.

This talk will open up the world of games and games-adjacent content on social media through the lens of GAMINGbible's output, analysis and strategy, and beyond - into a wider conversation on how today's social media landscape necessitates more consideration than simply having a new CGI trailer ready for distribution. It will dig into some dos and don'ts of how to approach creators and outlets who are publishing to Facebook, Instagram and TikTok with as much of a focus, if not more, as traditional websites. It will highlight the benefits of letting go of control and letting someone else make your game shine in front of the audience they know best.

At the end of the session, publishers, PRs and studio representatives alike should have a clearer picture of what works best on which platform; how to prepare assets for those platforms; and perhaps most crucially of all, why an outlet still might not pick up and package what you've provided them with.
Session speakers