Leon Killin
Sumo Group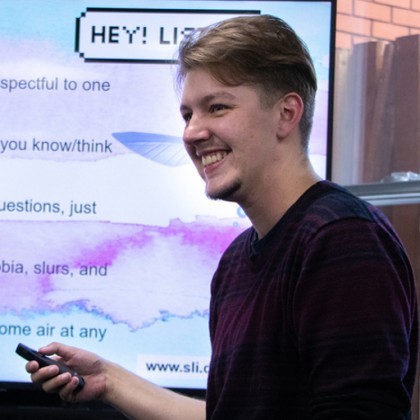 Leon (he/him) is a gay trans man with over fifteen years' experience working on inclusive practices in the workplace. In 2019 he founded Balance Patch--a video games-specific EDI consulting company--and now works as EDI Manager for Sumo Group.
Leon Killin is speaking at the following session/s
LGBTQ+ Roundtable
A roundtable discussion led by Ugonna Nwosu (he/him) from "Out Making Games" and Leon Killin (he/him) from "Sumo Group". Join us for a conversation about sexuality and gender issues in the content, creation and culture of video games. This is a welcoming space to share your stories and learn from the experience of others in a forum of LGBTQ+ games professionals and students having frank conversations about the challenges they face.
Session speakers