Justine Colla
Atomhawk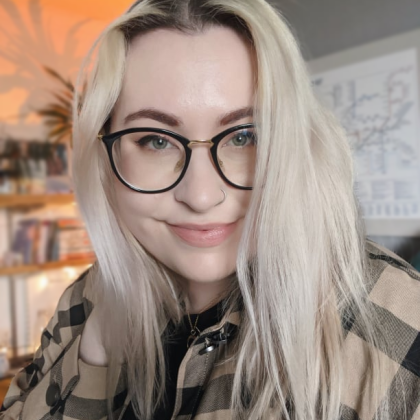 Australian-born Justine Colla (she/her) has over 10 years' experience in the games industry, getting her start a game artist and later moving onto marketing, she is now working as Marketing Manager at Atomhawk. Strong personal values are what drive her marketing strategies, striving for ethical campaigns and fostering safe and welcoming environments for brands, audiences, and internal workplaces. Seeing people feeling included and empowered is what makes Justine thrive.
Justine Colla is speaking at the following session/s
Forging Meaningful Connections With Audiences Through Marketing
How do we build marketing campaigns that forge real connections with our audiences? The intersection of strong company foundations, a consistent strategy and an empathetic approach is when marketing truly makes magic. Knowing the core of who you are as a brand and what you stand for is more important than ever. As our industry and society evolves (sometimes more quickly than we can keep up!) there is a constant pressure to be "relevant", especially when the space can feel increasingly volatile. But through strong, honest bonds with audiences, businesses can future-proof themselves from disaster. In her role as Marketing Manager, Justine Colla spends her time growing the brand of Atomhawk beyond the artwork her supergroup team create working in partnership with top AAA clients. Being the keyholder of a brand can be a daunting responsibility, but it is also an opportunity to reach out to people's lives in a positive way. Justine will take you through a few key marketing campaigns at Atomhawk that were able to not only fulfil a business need, but grew trust with multiple key audiences. This talk is perfect for marketing professionals, community managers and studio directors who are looking to build authentic relationships with their business audiences.
Session speakers