GG Insurance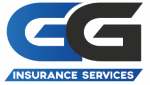 GG Insurance are specialist providers for the Video Game Industry.
We work with Publishers and Developers (and anything else in between) to ensure they have the correct levels of cover from a provider that A) Knows what they are talking about B) Cares deeply about the industry.
We support independent contractors, up to international AAA and we are able to work with companies worldwide.
As a both a Lloyd's broker and insurer, we have our own in-house products as well working regularly with a panel of over 70 insurers globally.
Get in touch with GG Insurance