Veronique Lallier
Hi-Rez Studios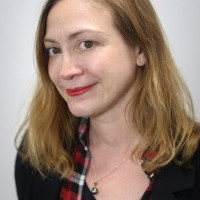 A highly experienced Executive with a career spanning two decades, with prior positions in the world's leading entertainment and videogames corporations including Rockstar Games, Ubisoft, Warner Bros. NCSOFT and Hi-Rez Studios . Veronique has a deep knowledge and understanding of the global gaming market having assumed senior roles at prominent Eastern and Western studios. A thought leader in her field of video games publishing, with a heavyweight marketing background focused on digital publishing, online games-as-a-service and the application of new media technologies and practices. Veronique is regularly consulted by industry bodies as an authority on the digital future of the gaming business, she has a long-standing role on the UKIE board and the BAFTA committee.
Veronique Lallier is speaking at the following session/s
KEYNOTE: Running a Game Studio - All You Need to Know
Wednesday 4th November:
10.00 - 10.45
During this relaxed discussion, four of the UK's most inspiring studio heads share their years of experience and insights into running a successful studio today. The discussion will cover establishing a creative and productive workplace, making profitable games and selling them in the ever-changing landscape of this industry. They will also examine the importance of accessibility, inclusion and community within games today. Whether you're an indie start-up or a seasoned developer, this chat will give you a fresh perspective on running your studio.
Hosted by Elle Osili-Wood, Video Games Presenter and Journalist
elleosiliwood.com