Kish Hirani
BAME in Games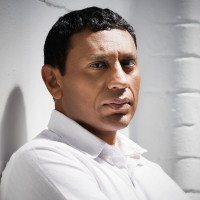 Kish Hirani brings with him 20 years+ experience in the games industry. He started as a software engineer, swiftly attaining technical director or equivalent roles at development studios and publishing houses like Acclaim, THQ, BBC Multimedia to name a few... The second half of his career he moved to platform holders starting with Microsoft then settling at Sony PlayStation for 8 years as their Head of Developer Services, developing and managing resources for all developer facing technical activities. Currently, he is the CTO of Terra Virtua and has taken up the voluntary position of the first Chair of the UK advocacy group BAME in Games (Black, Asian, Minority Ethnic), promoting diversity in the industry.
He was listed as one of 'The Top 100 most influential BAME leaders in UK Tech' 2019 in the Financial Times; awarded the 'Diversity Star Award' at the Develop:Star Awards 2019 and listed as 'The Top 100 Asian Stars in UK Tech' by Diversity UK in 2018.
Kish Hirani is speaking at the following session/s
Live Panel: Diversity - The Road to the Future
Monday 2nd November:
16.00 - 16.30
Room 7
The Diversity Star Award celebrates an individual who has shown a commitment to promoting diversity and inclusivity within the games industry. In this session the 2020 Diversity Star nominees get together to discuss their experiences of diversity in the industry, the challenges they've faced personally and in championing the cause. They will share actionable tips and advice on how to create a fully diverse and inclusive workforce, plus their visions for a brighter future.
Hosted by Kish Hirani, Chair - BAME in Games (Diversity Star Winner 2019)