Ian Hamilton
Independent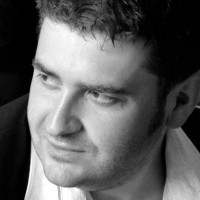 Ian has a 13 year background in game accessibility, initially across a wide range of products at the BBC, including making games accessible for preschool children with profound motor and cognitive impairment. He now works independently throughout the wider industry, collaborating with developers, publishers, manufacturers, academia and industry bodies. Pursuing avenues to raise the profile and understanding of accessibility across the industry, such as consulting directly on individual games and features, speaking, teaching, training, organising awareness raising events, leading work on internal and industry best practices, and advising on strategy and and government funding processes.
Ian Hamilton is speaking at the following session/s
Building On Rock - the past year's accessibility advances
Monday 2nd November:
14.00 - 14.30
The game accessibility field has evolved enormously over the past year, with many advances across hardware, platforms, middleware, resources, events, games and the continued growth of accessibility as a recognised discipline and job title. This session will take a look at how the landscape has shifted, where the industry is currently at, and where it needs to head in future.
Takeaway:
Why accessibility matters to small companies
Accessibility considerations that take little or no time, money & expertise
Third party tools to do some of the work for you
How to engage with the community without a user research team - Time saving workflow considerations
Live Panel: Diversity - The Road to the Future
Monday 2nd November:
16.00 - 16.30
The Diversity Star Award celebrates an individual who has shown a commitment to promoting diversity and inclusivity within the games industry. In this session the 2020 Diversity Star nominees get together to discuss their experiences of diversity in the industry, the challenges they've faced personally and in championing the cause. They will share actionable tips and advice on how to create a fully diverse and inclusive workforce, plus their visions for a brighter future.
Hosted by Kish Hirani, Chair - BAME in Games (Diversity Star Winner 2019)