Posted: 27th June 2019
Question: What's the best piece of advice you've give a someone thinking about getting into development today?
I suppose it's important to know that there isn't one specific path to getting into games. When I went to university over a decade ago, I initially wanted to study games but felt that the landscape for education in the field wasn't quite there at the time. I actually decided to study filmmaking in order to hone my understanding of visual and sonic storytelling and production, which as it would happen left me with the skills to break my way into the industry first as a sound designer, and later re-specialise as a game designer. Others I know didn't even go into higher education, such as my co-founder Pavle Mihajlovic, who taught himself how to code and is now the Technical Director at Flavourworks.
When I started thinking about how to gain a better understanding of the games industry from the outside, first I directed my personal education towards games however I could, including doing a university dissertation on the intersection between film and games, which led to me researching game development practices in ways I hadn't previously had the opportunity to do. This even led to connections with seasoned game development veterans who I reached out to for advice, and this would put me in good standing when eventually in a position to get job interviews at game studios. Importantly I also made an effort to immerse myself in game development communities, which are far more prevalent today with the growing online indie game development scene. Of course this scene is full of talented individuals who took their career into their own hands, teaching themselves, creating their own jobs, and innovating in ways that make them as valuable to the medium as huge AAA studios.
Particularly and conveniently for this piece, before I was due to graduate and enter the real world, I took advantage of the student discount at the Develop Conference and used the opportunity to learn more about game development from professional speakers at the conference, and made an effort to network with my future peers at the bar afterwards. It was an eye-opening week, and just as I was about to leave I thought I'd take one more look around the bar area. It was here that I would meet my future boss. The conversation would eventually lead to being employed by them. If I had left early without taking a final look around, I don't know where I would be now. I attended again the following year and this led to meeting even more future employers. For that I am forever grateful to have events such as Develop. 9 years later, I feel so lucky to be asked to speak at conferences like this, and have loved every minute of the journey I took to this point.
My advise, therefore, is to not be perturbed by the notion that there is a "right" way to get into game development, that the industry is young enough for you to make a meaningful mark on it in your own way, and that networking can be a valuable way to start your career.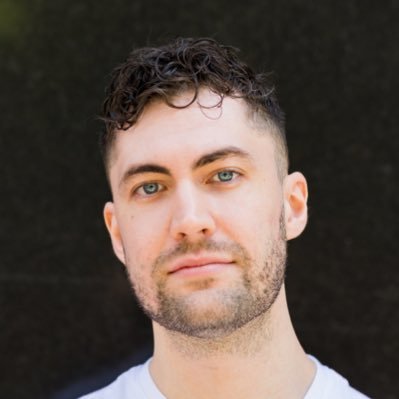 You can hear Jack's talk - Beyond Bandersnatch: Designing for Interactive Narrative and Live Action on Wednesday 10 July at 11.00