Posted: 16th January 2020
Video games have come a long way from the 8-bit graphics of yesteryear. In fact, the industry has gotten so massive that the Entertainment Retailers Association reports how video games now account for more than half of the UK's entertainment market. It's even more than the video and music sectors combined—and it can only get bigger from there.

One factor that has elevated gaming to impressive heights is its constant emphasis on innovation. Despite the many trends that come and go, this is also what keeps the industry exciting. Here's what you should watch out for in the video game world in 2020.

1. Next Generation of Consoles

Though not in 2020, it was only a few months ago that Nintendo released it's levelled-up version of the Switch, V2, as well as it's handled counterpart, the Switch Lite. Of course, other big wigs like Sony and Microsoft don't plan on being left behind. Sony has recently confirmed that the PlayStation 5 will release this holiday 2020, going up against Microsoft when it releases the next Xbox—currently labelled Project Scarlett—in the same period.

2. Blockchain-powered Games

Dapper Labs, the people behind Cryptokitties, recently announced they'll be creating their own blockchain called Flow, specifically for the video games industry. Before the emergence of cryptocurrencies such as Bitcoin, there was no way a player could truly "own" their in-game assets. Luckily, the decentralised nature of blockchain has made it possible. People play Cryptokitties for the very fact that they are able to completely control their assets without any third-party interference. Even the developers themselves can't touch digital assets.

3. Remasters and Remakes

We've been seeing a lot of definitive edition releases lately with the release of titles like Spyro: Reignited Trilogy, Tales of Vesperia: Definitive Edition, and the eagerly anticipated Link's Awakening for the Switch. Another huge title that gamers are looking forward to in 2020—while more of a remake than a remaster—is Final Fantasy VII. If there's anything that sells right now, it's nostalgia and breathing new life into old classics.

4. Cloud Gaming

Pretty soon, gamers will no longer need expensive gaming hardware to run high-fidelity games. Instead, they'll just need access to a fast internet connection and a visual conduit like a tablet, PCs, or a mobile device. One example of cloud gaming is Sprint's recent launch of Hatch, a mobile game streaming platform that runs via cloud alongside its 5G services. It currently has less than 200 games, which seems like a small number now—but that's 200 games you don't have to install manually into your smartphone.

Others include the launch of Google Stadia in November, an impressive piece of technology that lets users stream games on any device, as long as it has access to Google Chrome. Microsoft has also decided to join the fun by introducing Project xCloud, which will let you stream your Xbox games on any compatible device. The platform has been undergoing beta trials in select countries since October.

5. Virtual Reality

Virtual Reality (VR) in gaming is nothing particularly new. Unfortunately, current graphic capabilities are still very limited, especially for consoles and PCs. However, Ladbrokes writer Nick Murphy's guide to esports highlights VR's huge potential, which is what makes the future of gaming so exciting. It's even predicted to surpass the popularity of real-life sports and online tournaments, driving the entire industry's growth as a result. Combined with the advent of standalone VR headsets like the Oculus Quest and other major investments, it will make VR more accessible to larger audiences in the coming months and years.

6. Open-source Development

Large game developers like EA and Ubisoft have dominated the gaming industry for a long time now. However, with the creation of software development kits, it became much easier for independent game developers to create and release their own titles. In fact, Sega made a brilliant move by hiring an indie game developer to produce Sonic Mania, which is, by far, the most well-received Sonic game since Generations in 2011. Nowadays, other companies are also considering doing the same.

With new technologies like 5G, cloud, and virtual reality coming into play, it's not surprising that video gaming is one of the biggest grossing industries on the planet. As long as technology continues to make strides, so will gaming.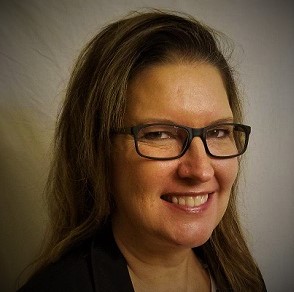 Written by Andrea Camper
Andrea Camper is a freelance writer and esports enthusiast who currently resides in London. In her spare time, she enjoys running marathons and travelling.